GS-35B Tube Amplifier
By
W4NFR



This "Home Brewed" Amplifier uses a single Russian GS-35B Power Tube and has an output power of 1.5 KW.
It covers 160 through 10 Meters.
It is built to last and provide many years of reliable service.



Start...................

---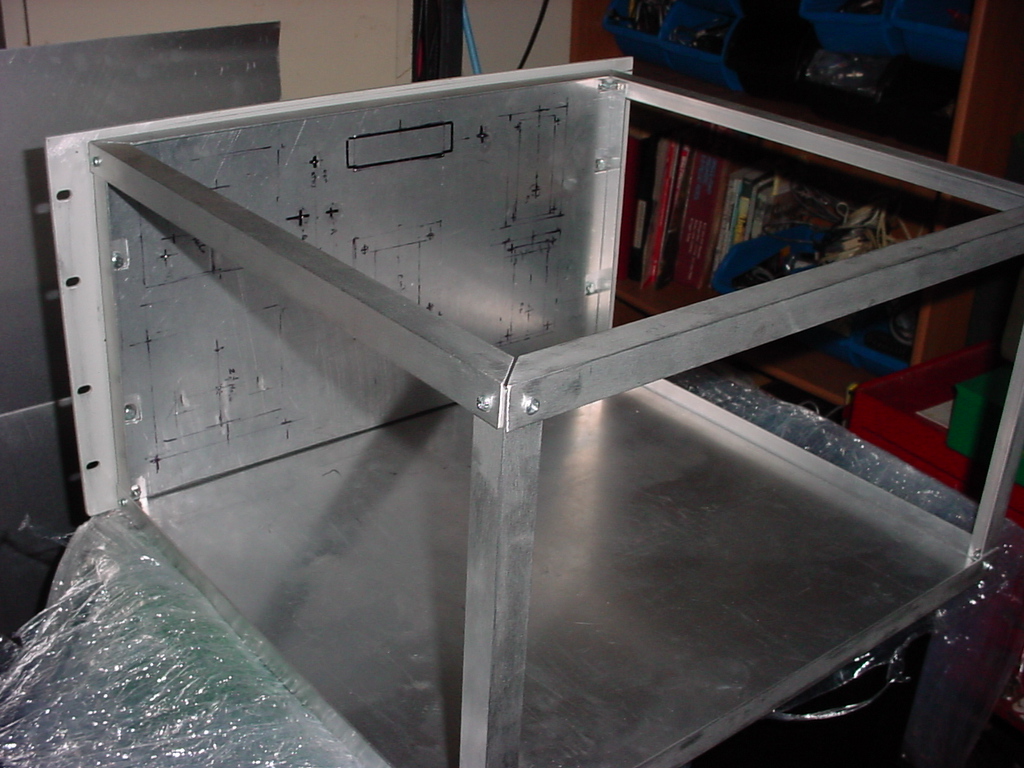 Amplifier Chassis Frame

---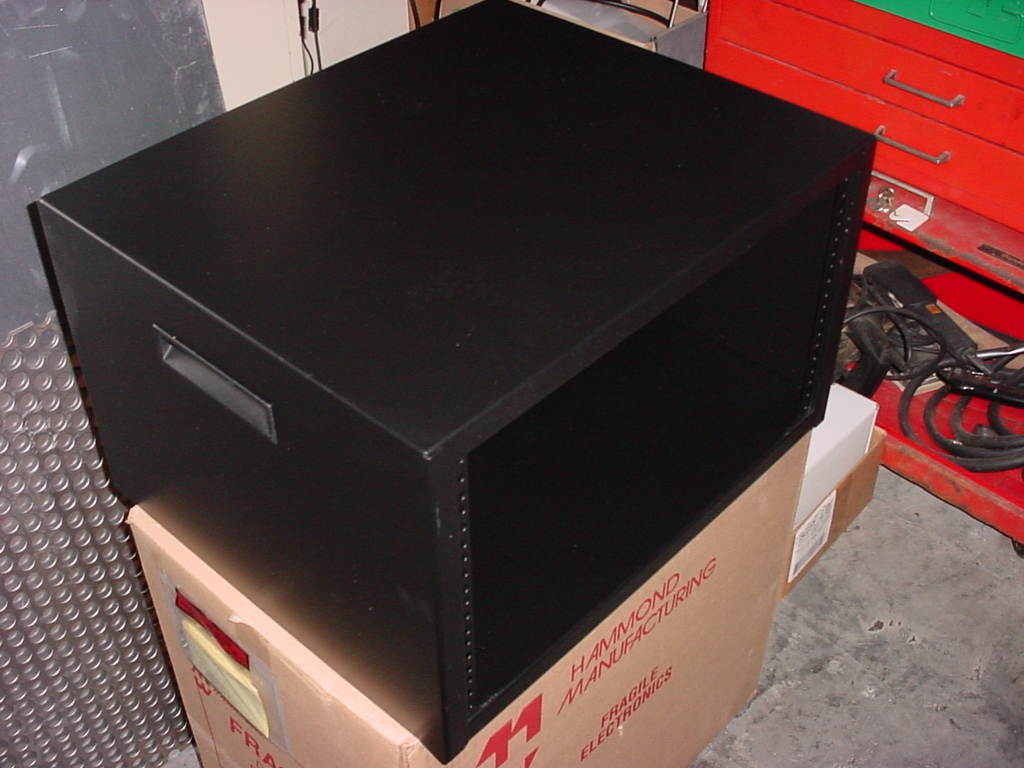 Empty Cabinet From Fair Radio, Lima Ohio



---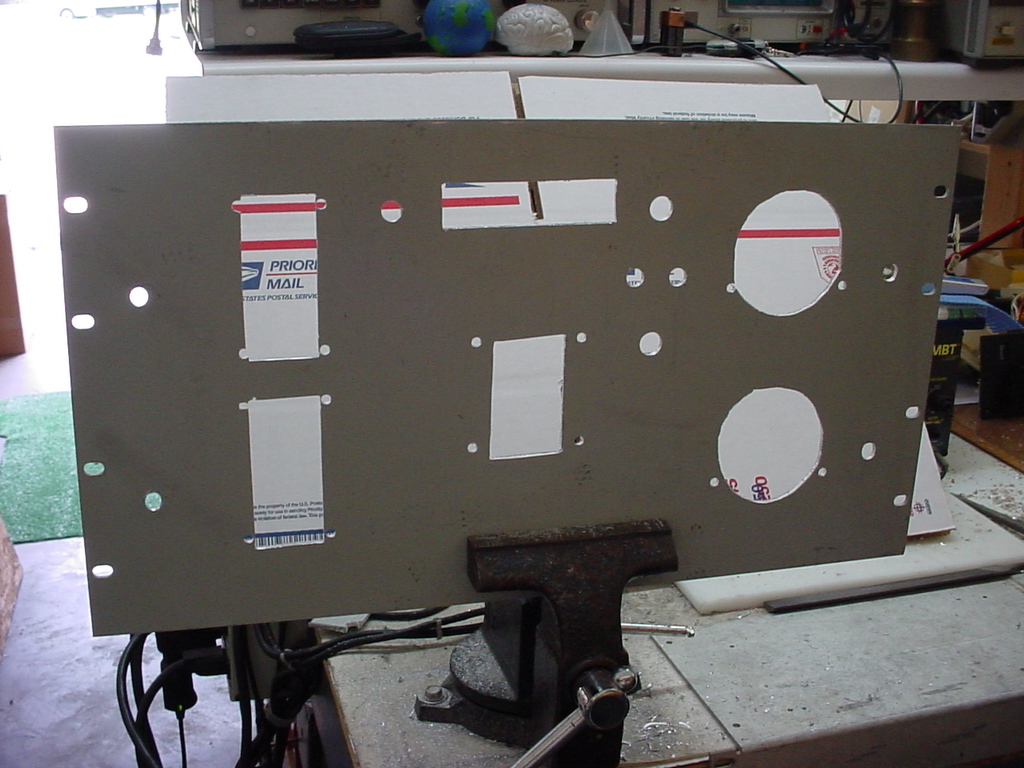 Rough Cut For Meters, Switches and Counters


---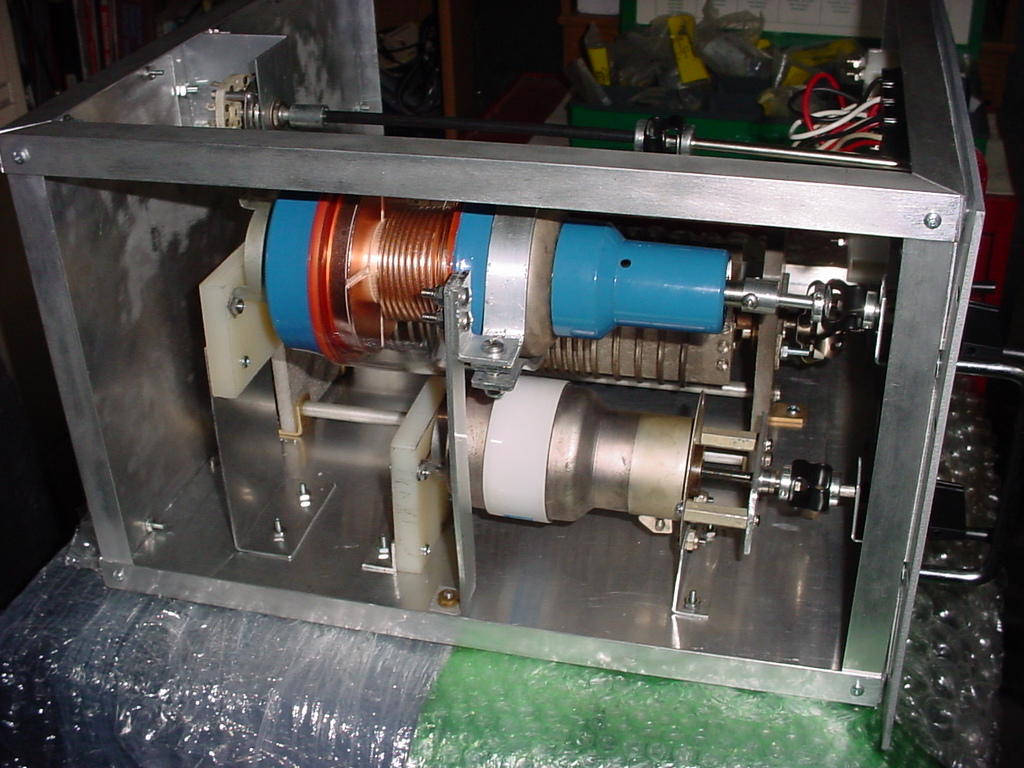 Side View Just After Installing Load and Tune Vacuum Variable Caps


---



Initial Fit of all Counters, Switches, Handles and Meters


---



Auxilary Capacitors for Loading and Switch


---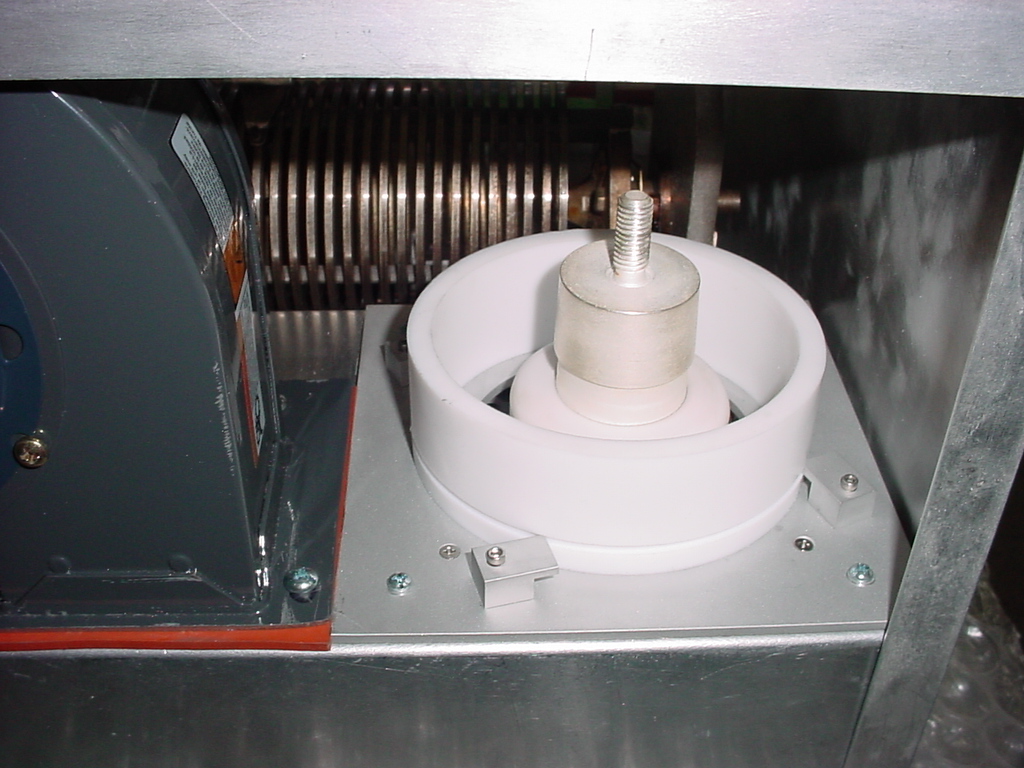 GS-35B Tube without the COOLER !


---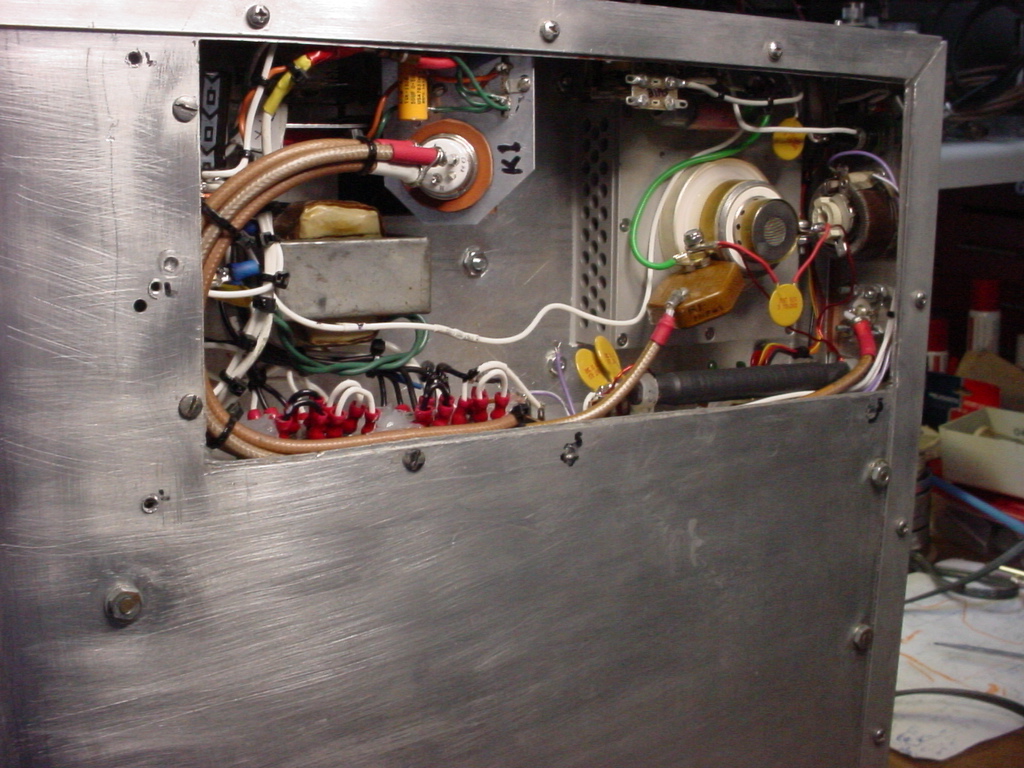 Bottom View of Tube Filament Circuitry


---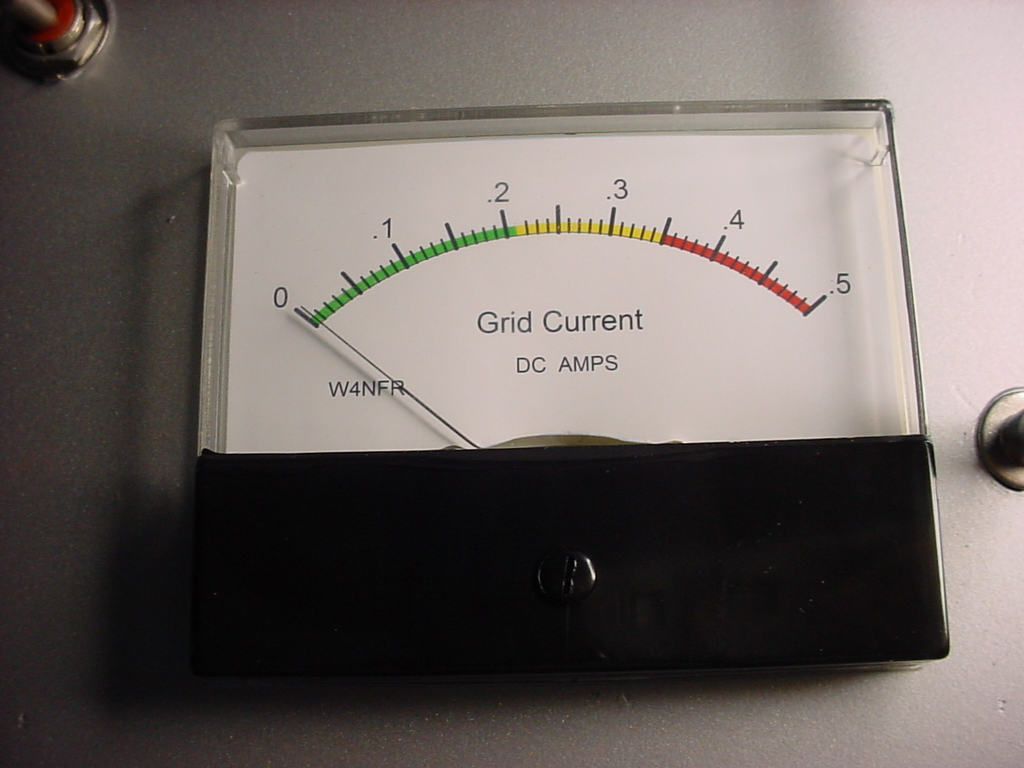 Grid Current Meter


---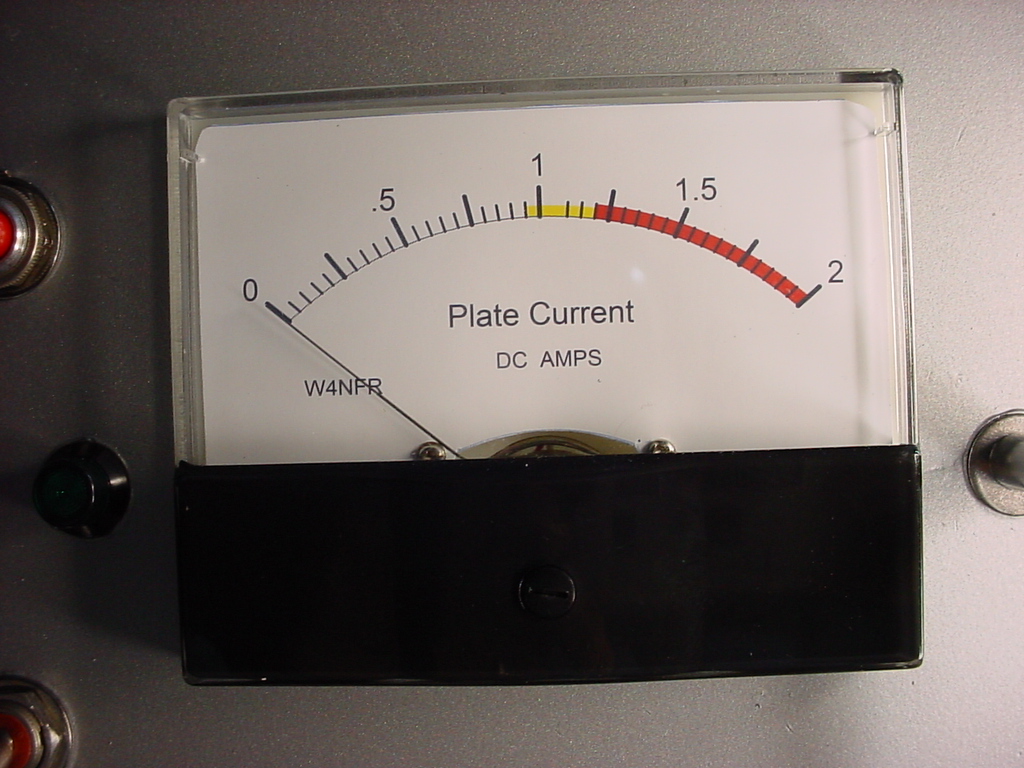 Plate Current Meter


---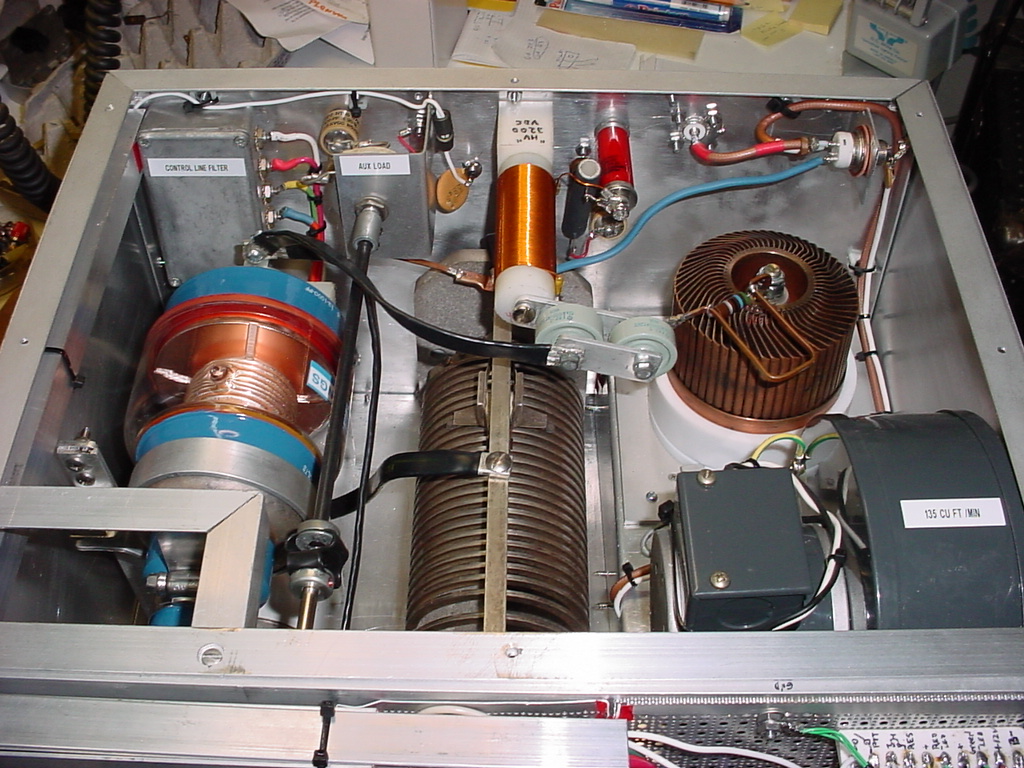 Top View of Amp With Everything in Place


---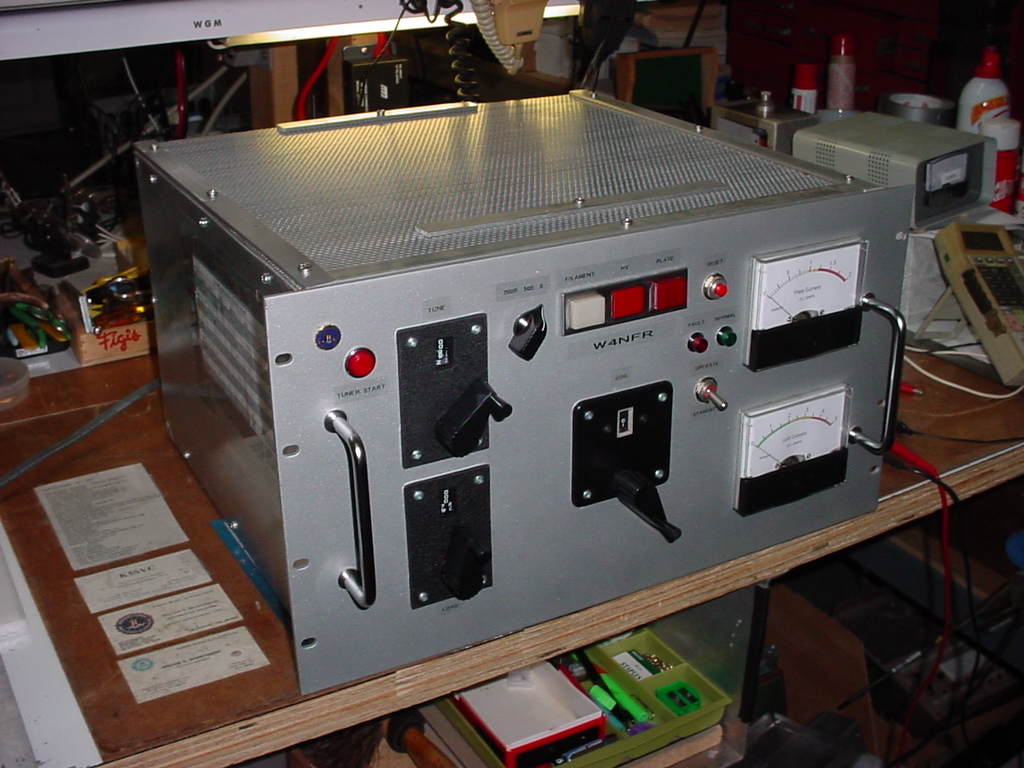 Isotropic View with Top Cover in Place


---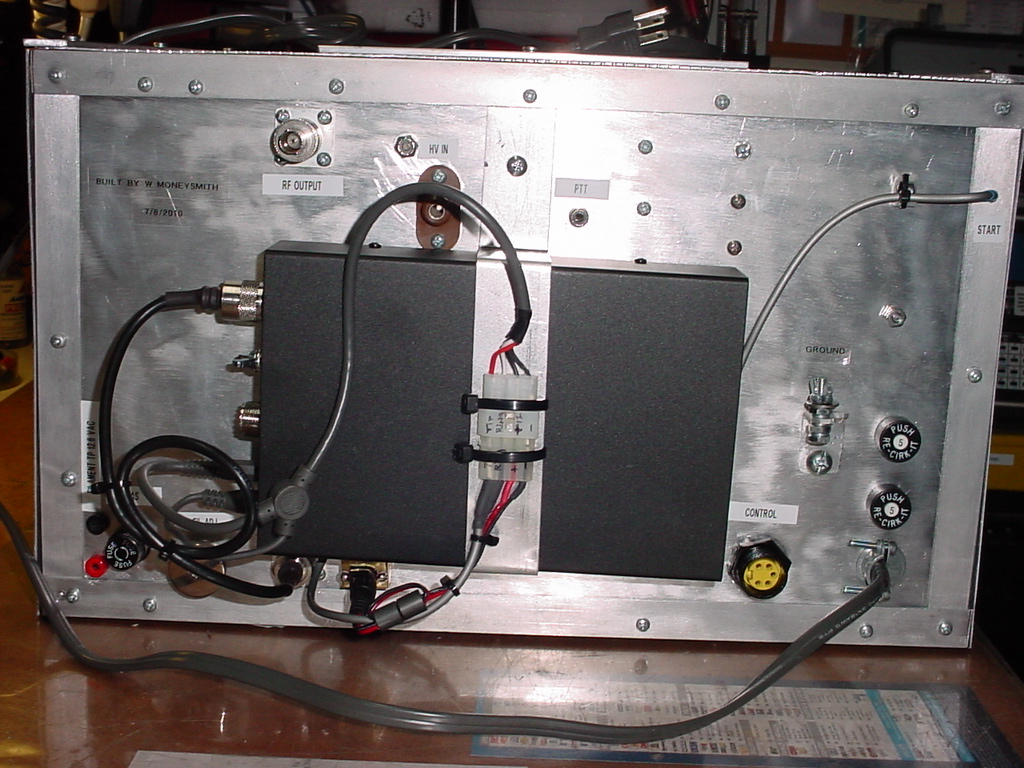 Rear View With Input Tuner mounted on the rear
I chose to move the tuner to the side of Amp for convienience when using it.


---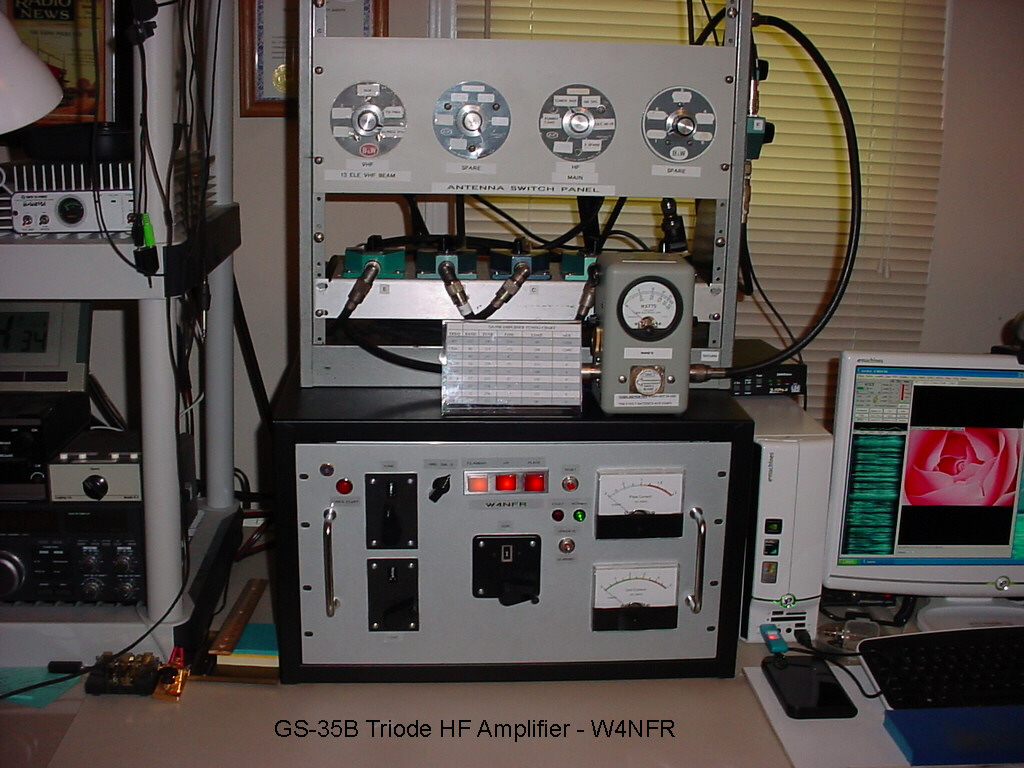 Finished Amplifier in its Cabinet! It has been a wonderful amplifier so far and tunes up nicely.
A real pleasure to use!
73s
Bill W4NFR


---
Page 1 Schematic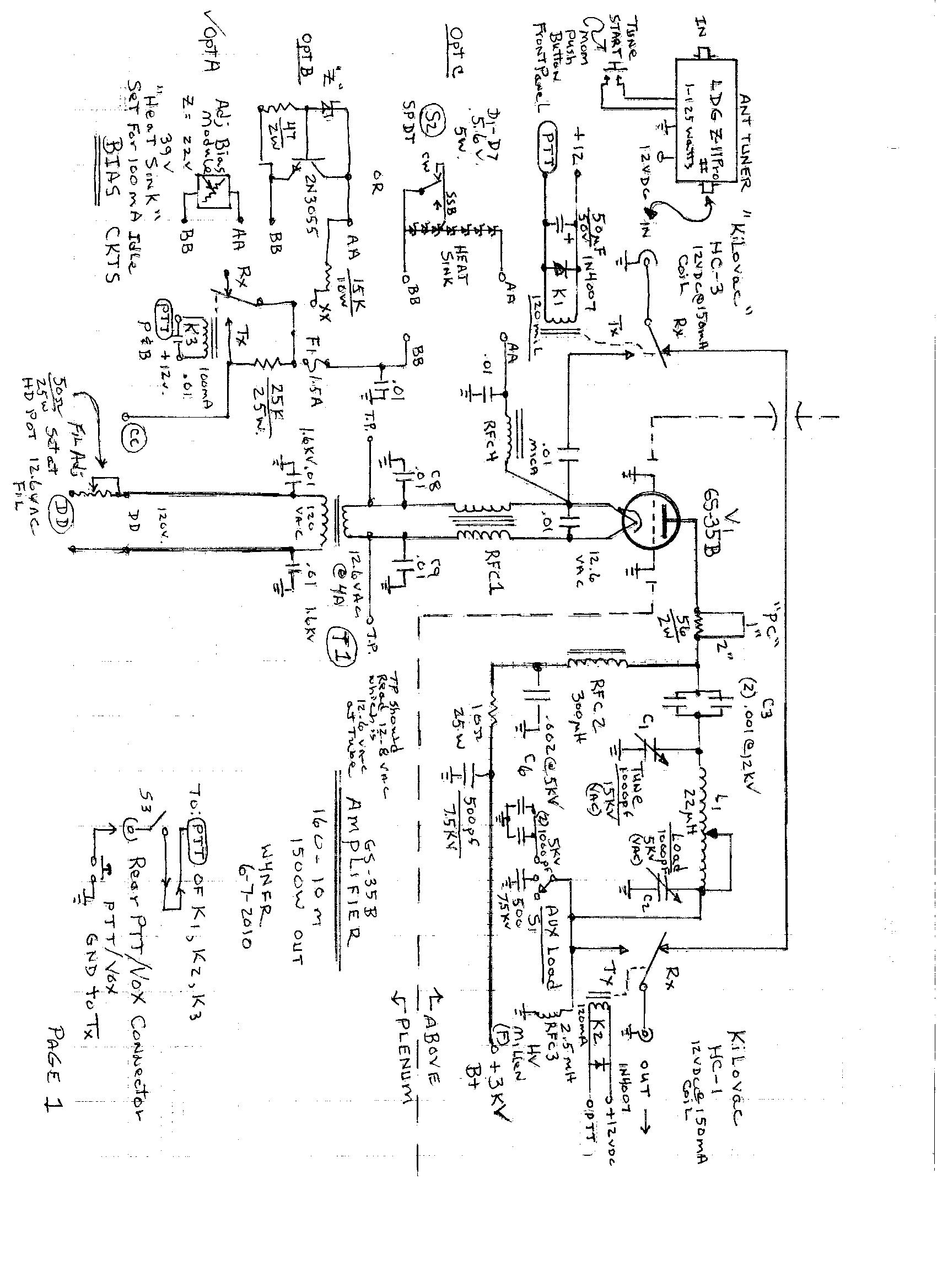 ---


Page 2 Schematic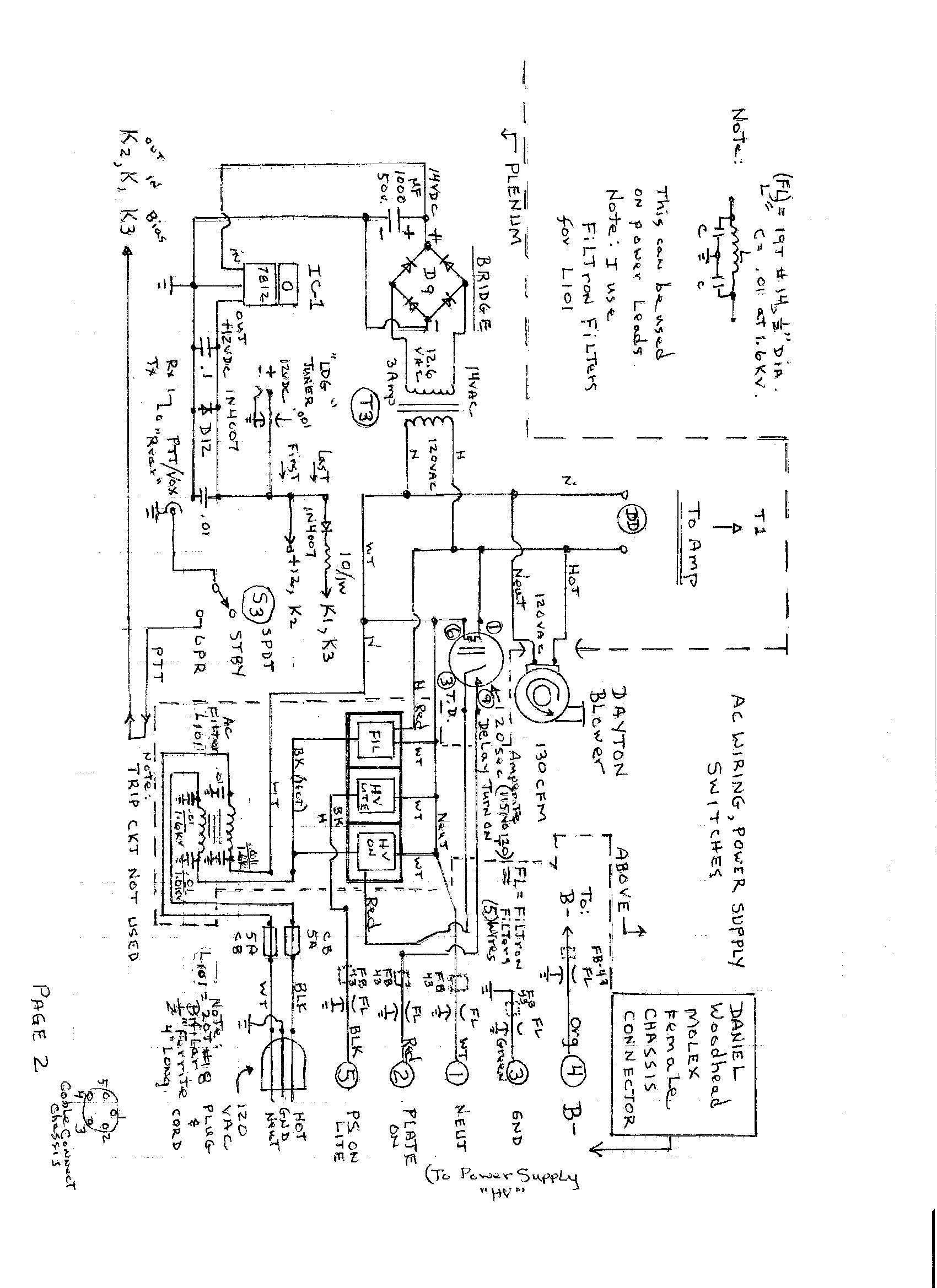 ---



Page 3 Schematic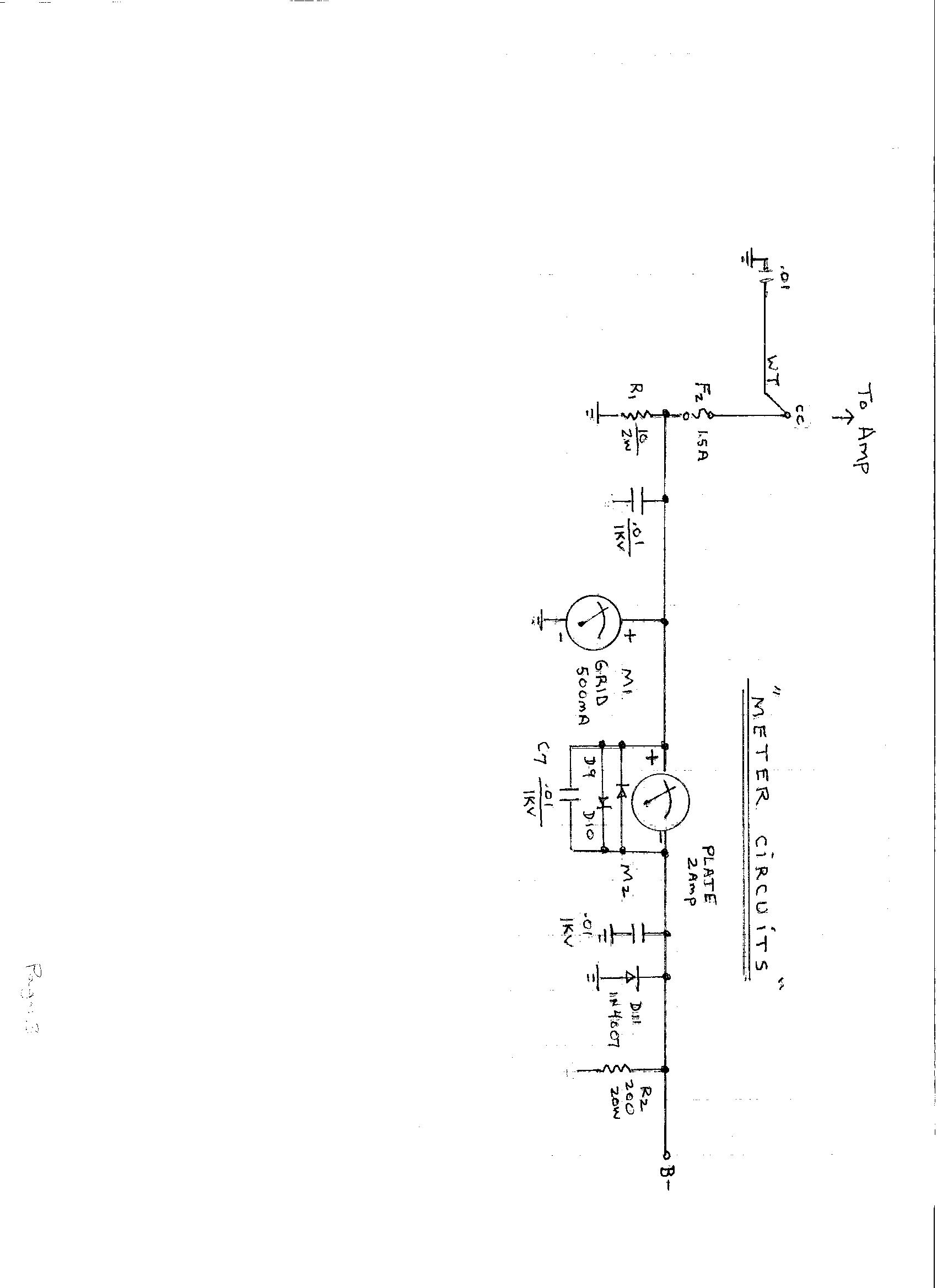 ---


Page 4 Schematic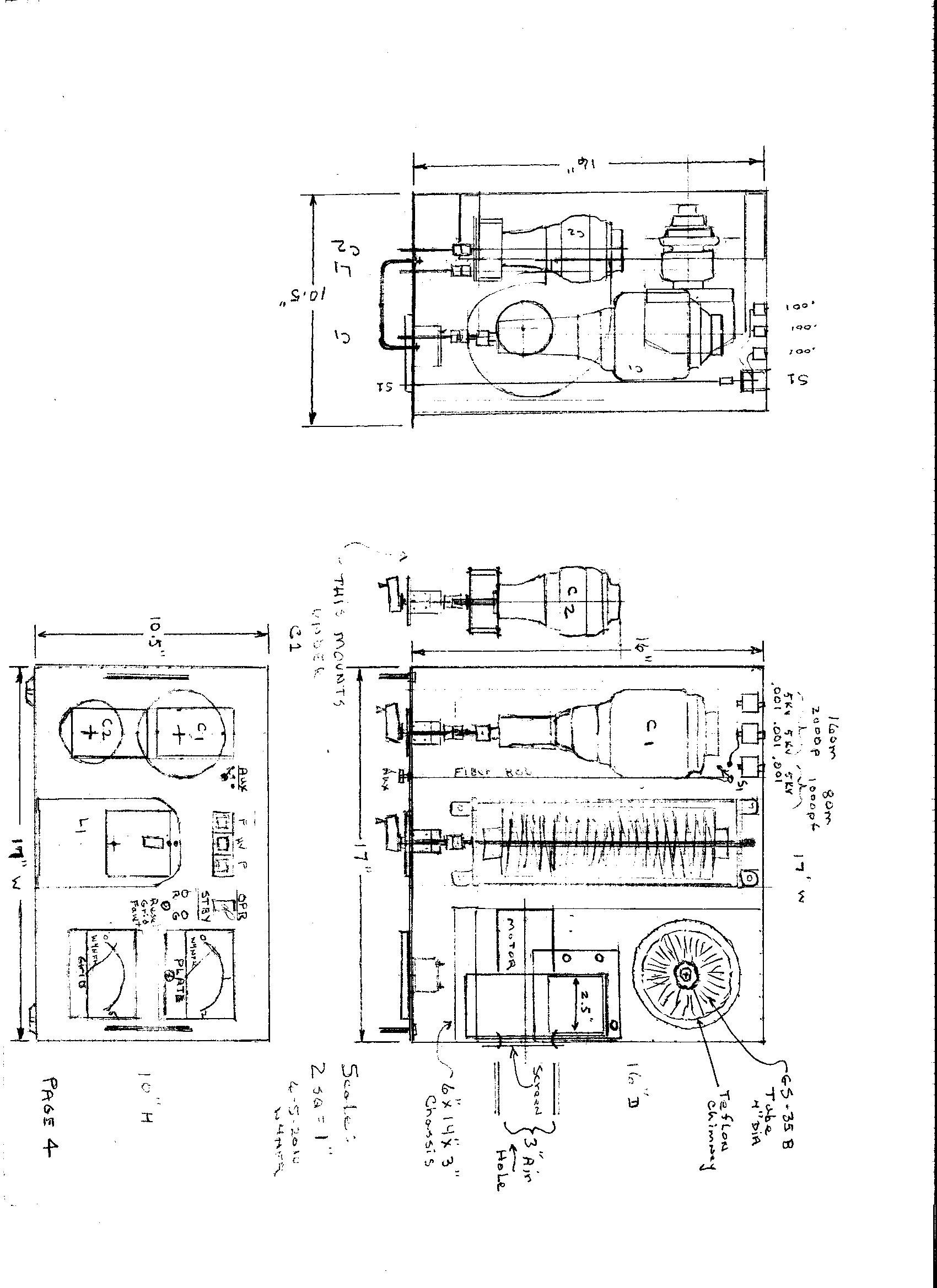 ---
Note: The HV PS is the same as the (2) 3-500Z Amplifier.

The End !
73s
W4NFR